1
« on: July 26, 2009, 02:01:09 PM »
Crazy ideas, huh? Okay, here's my contribution.
I stumbled on this YouTube vid:
and decided to try it.
It works! It works better than I expected!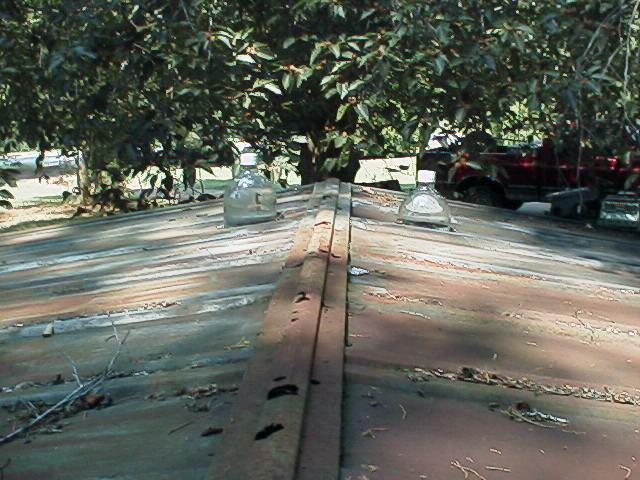 I mounted the bottles at different depths to see which one would put out more light. The video says to cover the bottle caps with a light shield to prevent ultraviolet from breaking down the plastic. I haven't done that yet.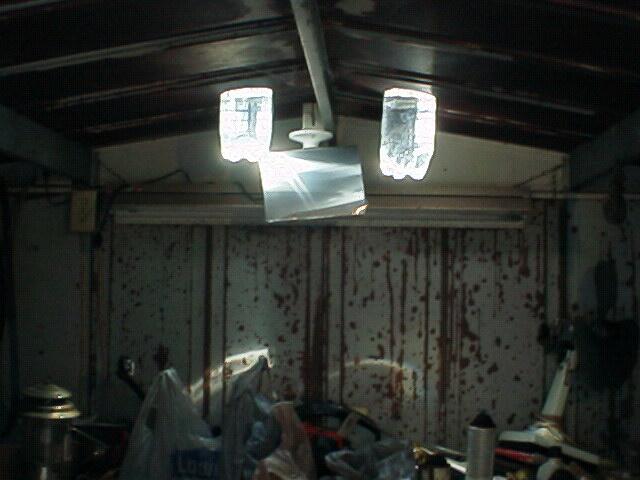 The bottle on the left appears to be transmitting more light to the interior. I made wire hangers from baleing wire that just hook over up at the roof and wrap under the bottles. It is so thin it is not noticeable. It, plus the tight fit of the 3 liter bottle, plus the silicon sealant combine to hold the bottle securely.
The 3 liter bottle needs a 5 inch hole and I happen to own a 5" metal cutting hole saw that I can use with a 1/2" drill. This was left over from the days when I had a car stereo repair shop and I installed speakers in car doors. It makes a perfect hole for 3 liter bottles.
Now, this idea seems to only work for roofs that have no attic beneath them (unless you want the lighting for your attic, which ain't a bad idea) but I have thought about combining the bottles with a "light tube" to transmit the light through the attic into an interior room.
Light tubes are expensive if you buy it from a home improvement center, but back when I first got interested in solar, I bought some mirror finish mylar on a roll from Worm's Way (online gardening supplies). I think a decent light tube can be made by lining the inside of a regular heating duct with the mylar. That's one of the projects I have on my back burner.
As it is, I tried the idea on a shed that used to house my lawn mower, then it was a small work shop, then it became a junk room. When I came in, even in the middle of the day, to find a particularly pretty piece of junk, I'd have to turn on the light to see well. With two bottles, and partial shade, there is still enough light coming in that I usually don't need to turn on a light. I still plan to add two more bottles but that would take me about an hour so I've put it off.